Welcome to
Ayurveda Galway
Welcome to
Ayurveda Galway
Welcome to
Ayurveda Galway
Welcome to
Ayurveda Galway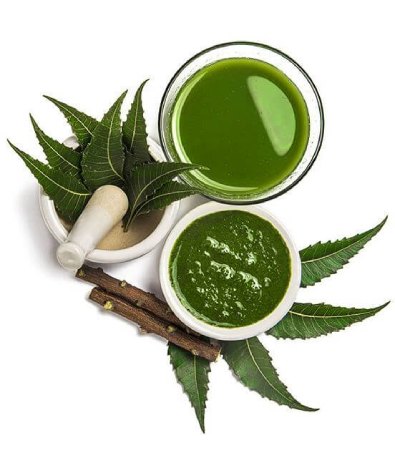 Welcome to
Ayurveda Galway
Many of us suffer from low energy and vitality, low immunity, high inflammation, digestive disorders, weight issues, anxiety, depression, stress, skin and reproductive problems along with many other ailments which can diminish our sense of wellbeing our quality of life.
Here at Ayurveda Galway, we strive improve your sense of well-being. We start by taking an in-depth look at your dietary and lifestyle habits and tendencies. This will also help to determine your ayurvedic constitution which enables us to make appropriate dietary and lifestyle recommendations.  We will look for the root cause of any imbalance in body and mind and address this so that you may being to feel well again. Herbal remedies or ayurvedic treatments may also be advised to assist your healing process.
Book your consultation now…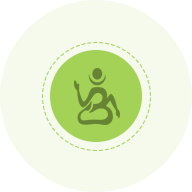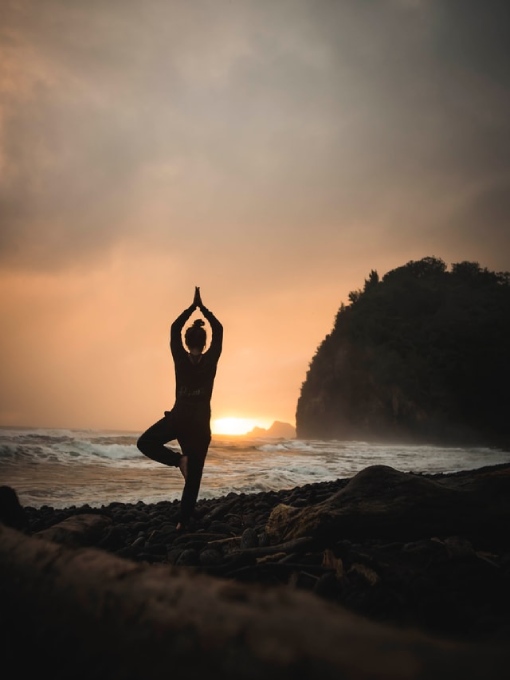 About
Orna
For as long as I can remember I've always had an affinity with India,
I recall as early as the age of 5 being fascinated by a picture of the Taj Mahal. Even as a teenager I was interested in alternative medicine, so not surprisingly when I came across Ayurveda while travelling in Asia in my early 20's it completely resonated with me.
Since then I have spent years studying in the UK, India and Sri Lanka and have been lucky enough to intern with some wonderfully esteemed teachers such as Dr Vasant Lad. I worked at ayurvedic company Pukka Herbs in UK before moving back to Ireland in 2009 to set up my practice here in Galway.
I have also embarked on some lengthy ayurvedic cleansing and rejuvenating programs at Mother Amma's Ashram in Kerala. The combination of ashram life and daily ayurvedic treatments was for me, utterly life changing and inspired me to delve deeper into the wonders of Ayurveda.

I've had a few Ayurvedic full body massages with Orna and always leave relaxed and renewed. The massage gives me a sense of healing both physically and mentally. Orna is a skillful therapist who has the ability to hone in on my body's particular needs and always applies the right amount of pressure. My skin feels soothed form the application of the lovely warm herbal oils.

What Orna has created is unique and special and is quite simply Ayurvedic healing at its best. Orna is a truly gifted therapist with a wealth of Ayurvedic knowledge and experience. She has such a beautiful energy and soul too and her kindness, care and compassion shine through. On every occasion following her amazing massage treatments I have left with a wonderful sense of wellbeing, deep healing and groundedness, all tension and stress having melted away. I also attended one of her fabulous Ayurvedic cooking workshops which was so informative, interesting and enjoyable. I found the course to have the perfect balance of theory and practical cooking participation. I particularly loved learning to prepare some of the delicious Ayurvedic dishes and healthy juices/beverages and the fact that they are specifically tailored towards balancing the dosha is fantastic. It was such an interesting and fun way to spend a Saturday afternoon. I feel so grateful and assured knowing that this wonderful healing sanctuary is right here in Galway city. I look forward to many more blissful and healing treatments to come. Thank you so very much dear Orna.

I'm always the better for one of your holistic, wholesome treatments. You are so highly skilled and professional at what you do.

I attended one of Orna's Introduction to Ayurveda courses. I was fascinated how it relates to good health, nutrition and a holistic approach to life and lifestyle. We learned the principles of Ayurveda etc. There was a follow-up cookery workshop. Orna demonstrated how to make ghee, lovely dhal, chutneys etc. We had an opportunity to make and sample the delicious dishes. It was very interesting how the foods were combined. The atmosphere was very relaxed and warm. Orna is very knowledgeable about Ayurveda and skilled in giving various treatments. I treat myself regularly to marma massage and netra basti which are very therapeutic and enjoyable. Orna's treatment room is bright, very clean and the facility is perfect for a person to enjoy any of the treatments provided by Orna. I would highly recommend how Orna operates her very personal and safe therapeutic business.

Incorporating Ayurveda and Orna's advice has had an empowering effect on my daily life. I feel nourished internally and my skin has improved both in clarity and suppleness. I can't recommend Orna, her treatments and her consultations enough

I had been struggling with food intolerances for years and years and was really feeling desperate when I just happened to come across Orna online. After arranging an appointment I felt immediately at ease when speaking to her. We spoke at length about my situation, lifestyle and diet. She recommended several lifestyle changes and herbs to suit my dosha which all really resonated with me so much. I can honestly say that I felt supported and empowered to take control of my health following Orna's help. Orna is an extremely, personable, caring practitioner who is 100% committed and passionate about her practice and this is what most attracts me to her. She also is an expert at listening to every problem aiming to treat holistically and individually. The support I have received since the meeting Orna has been fantastic.

I have attended Orna for consultations and treatments many times. Orna is a warm, empathetic, caring and highly professional Ayurveda practitioner. I always come away feeling nourished in mind and body.

I attend Orna for healing Massage in the Ayurvedic tradition in an ongoing basis. I value her approach which is holistic. Incorporating the wisdom of ancient healing therapies, honouring body mind and spirit.

I had 5 sessions with Orna at a time when my sleep patterns were very disturbed and I was waking at 2/3 a.m. every night. Orna's treatment was very comprehensive massage, Shirodhara treatment and the prescription of herbs. She also gave me advice on lifestyle changes I needed to make to help improve my sleep. I found the massage and the Shirodhara treatments to be very relaxing and comforting at a time when I was very anxious about the insomnia. I had tried several different insomnia treatments (including a fruitless and expensive visit to a doctor) and was very relieved to find something that helped!

I had the gift of experiencing the traditional Abhyanga Massage. Orna delivers this magical form of massage in a genuine artistic manner. The true art of the Science of Life that is Ayurveda can be felt expressed in the delivery of her work within a nurturing healing environment. It is special to have this ancient wisdom, this form of medicine and way of healing growing and spreading here in Galway.